Welcome back!
Yes, we're open!
We have made a few changes to the Maulwurf, both inside and outside, to comply with Baden-Württemberg's Corona regulations, and we can offer you safe, sufficiently ventilated seats both inside and on our patio. If you'd like to make sure and get a reservation, call us at +49 711 6732406 on weekdays afetr 5 pm and on weekends after 7 pm.
See you all back at Maulwurf, stay healthy, stay calm, and above all, be kind to each other...
Our Beer of the Month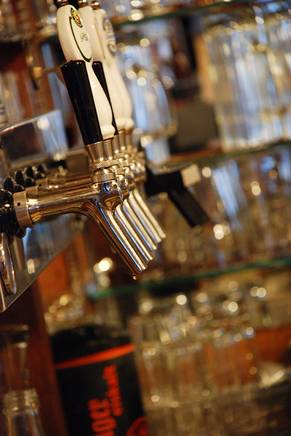 Our new beer of the month is Weihenstephaner Korbinian. This dark Doppelbock from the oldest brewery in the world is a malty, rich and complex beer, perfect for bockbeer lovers...
Vote for your favorite beer:
Our latest beers of the month are here - pick your favorite...
Our Wheat Beer of the Month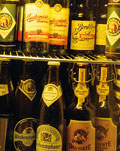 A wheat beer must be bottle-conditioned the old-fashioned way in order to become a wheat beer of the month at Maulwurf. Our current w.b.o.t.m. is Schäffler Weissbier. Franz Anton Schäffler founded his brewery in 1900 in Missen, a village in the beautiful Allgäu Alps. The Schäffler wheat beer is a real soul wheat, if you know what I mean...
Meet friends at Maulwurf again!
Many of you have been missing the chance to meet up with friends at Maulwurf, because those friends lived in more than two different households.
The newest change in Baden Württemberg Corona regulations allows for upt to 10 persons from different households to meet in a public resturant or bar.
Welcome back, friends!
Open Air Maulwurf
When the sun is out, we open our Maulwurf Open Air Patio! Take a seat, gaze at the plants in their terracotta pots, and enjoy a cold brew and good food along with the fact that you're not stuck in rush-hour traffic...
Swabian Cider on Tap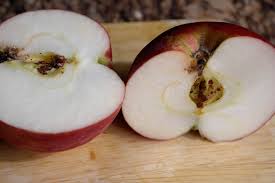 Swabian Cider on tap at Maulwurf!
Not for the faint at heart, it's reeaally tart!
Whisk(e)y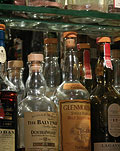 Have your own private Whisky Tasting at Maulwurf?

Sure thing! For 10 or more people, we do individual whisky tastings at Maulwurf. You tell us where your interests lie, or we make suggestions, pick a date and off we go on a journey through the history and the making of the water of life, and along the way we taste 6 different whiskies!
If this sounds good to you, round up 9 or more like-minded creatures and send us an Email!