Maulwurf against Quatar
In the past, Maulwurf Kneipe und Bar have made it their mission to celebrate the Football World Cup, showing every single match (even when kick-off times were not attractive) and creating a World Cup experience that meant more than just showing the games.
That won't happen for Quatar 2022.
We do not want any part in this tournament that stands against everything that a world cup means to football fans, let alone everything else that is wrong with how this World Cup came to Quatar and how it was prepared for.
Instead, we will have a programm with different events to make up for the games that we are not showing. Find out what's going on here.
Our Beer of the Month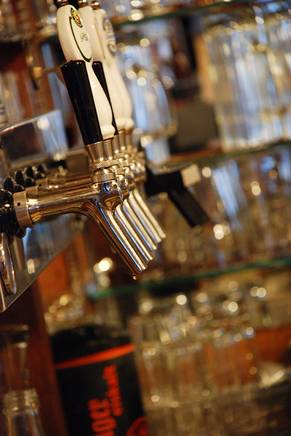 Our beer of the month: Lammbräu Weihnachtsbier.
No, the holidays are not upon us yet (still time to do your Xmas shopping...) but if you need a break from it all and a great beer - we have Lammbräu Weihnachtsbier on tap now!Get it while it lasts...
Our Wheat Beer of the Month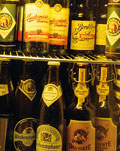 A wheat beer must be bottle-conditioned the old-fashioned way in order to become a wheat beer of the month at Maulwurf. Our current w.b.o.t.m. is Weiherer Helles Hefeweizen.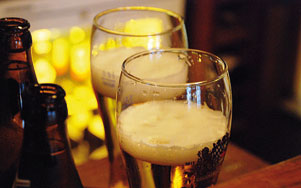 360 degree tour
You've never been to Maulwurf, or you're far, far away and miss it terribly?
Then go on a 360 degree Maulwurf tour and heck everything out!
Gloria Frankonia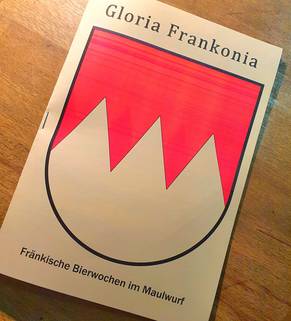 Maulwurfs Frankonian beer weeks
Maulwurf's Frankonian beer safari culminates in the GLORIA FRANKONIA beer weeks at Maulwurf Kneipe und Bar! After picking up a great variety of delicious beers of all styles from the remotest small breweries in Frankonia, we finally have them ready for you to enjoy here in Stuttgart, in the comfort of your local pub! There's also Frankonian food and spirits, so hurry on down to Malwurf!
Pin Ball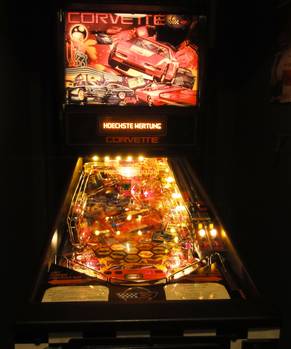 Pin Ball at Maulwurf
Every year when summer's over the pin ball machine returns to Maulwurf. This season, it's the Bally Corvette.
Whisk(e)y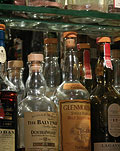 Have your own private Whisky Tasting at Maulwurf?

Sure thing! For 10 or more people, we do individual whisky tastings at Maulwurf. You tell us where your interests lie, or we make suggestions, pick a date and off we go on a journey through the history and the making of the water of life, and along the way we taste 6 different whiskies!
If this sounds good to you, round up 9 or more like-minded creatures and send us an Email!