Maulwurfs Bockbeer weeks
Maulwurfs Bockbeer weeks
Lent is here, and to make up for all the potent food you aren't allowed to eat during that time, we stock up on potent beer! TWe set out on a bockbeer safari and hunted for the most interesting bock beers in small, family-owned breweries for you to enjoy, so see us at Maulwurf!
Our Beer of the Month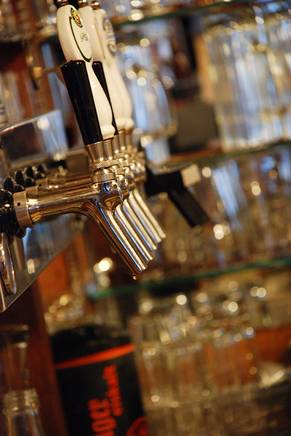 Our beer of the month: Singhbräu Lamzak
Lamzak is a Belgian Blonde created by Daniel Singh, a young brewmaster from Weilheim/Teck It perfectly combines floral and fruity notes from the Kazbek hop with pehnolic and toasty aromas - the ideal drink after a day's work, or at any other time...
Our Wheat Beer of the Month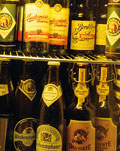 A wheat beer must be bottle-conditioned the old-fashioned way in order to become a wheat beer of the month at Maulwurf. Our current w.b.o.t.m. is Weiherer Weizenbock.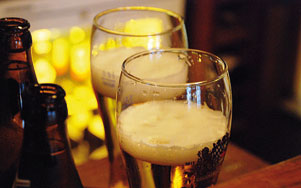 Pin Ball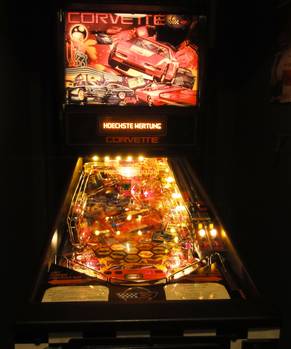 Pin Ball at Maulwurf
Every year when summer's over the pin ball machine returns to Maulwurf. This season, it's the Bally Corvette.
Whisk(e)y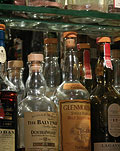 Have your own private Whisky Tasting at Maulwurf?

Sure thing! For 10 or more people, we do individual whisky tastings at Maulwurf. You tell us where your interests lie, or we make suggestions, pick a date and off we go on a journey through the history and the making of the water of life, and along the way we taste 6 different whiskies!
If this sounds good to you, round up 9 or more like-minded creatures and send us an Email!
360 degree tour
You've never been to Maulwurf, or you're far, far away and miss it terribly?
Then go on a 360 degree Maulwurf tour and heck everything out!