Our Beer of the Month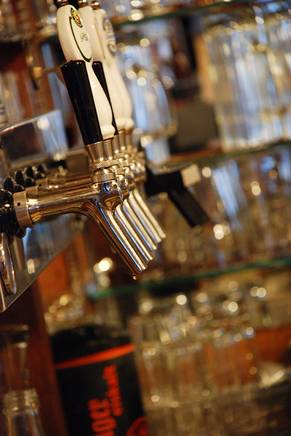 Our new beer of the month is Sierra Nevada California IPA. When Ken Grossmann founded Sierra Nevada in California in 1980, he certainly was a craft beer pioneer in his own right. This brew is a light, fruity American Session IPA with Simcoe, Crystal, and Chinook hops.
Vote for your favorite beer:
Our latest beers of the month are here - pick your favorite...
Our Wheat Beer of the Month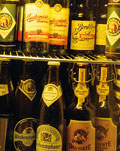 A wheat beer must be bottle-conditioned the old-fashioned way in order to become a wheat beer of the month at Maulwurf. Our current w.b.o.t.m. is Isnyer Hefeweizen.
Swabian Cider on Tap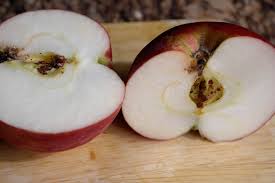 Swabian Cider on tap at Maulwurf!
Not for the faint at heart, it's reeaally tart!
Spareribs on Sunday
This year's Maulwurf Charity Concert on November 30 featuring the Hot Rubbers was for the benefit of the SWR TV station's children's charity Herzenssache, and we ended up collecting 1,200 Euro!
Check ou our youtube link for TV coverage on SWR Landesschau on Dec 16, 2019 (starting at min 23:20)
https://www.youtube.com/watch?v=lcZyTC1n654
Spareribs on Sunday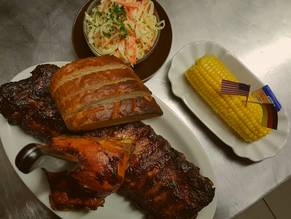 Sunday is Spareribs-Day at Maulwurf!
Get a big helping of Babyback and St. Louis Cut Ribs with our homemade BBQ-Sauce and your choice of fries, wedges, coleslaw, salad or corn on the cob...
We promise, you won't be leaving hungry!
Whisk(e)y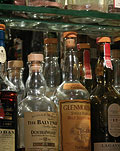 Have your own private Whisky Tasting at Maulwurf?

Sure thing! For 10 or more people, we do individual whisky tastings at Maulwurf. You tell us where your interests lie, or we make suggestions, pick a date and off we go on a journey through the history and the making of the water of life, and along the way we taste 6 different whiskies!
If this sounds good to you, round up 9 or more like-minded creatures and send us an Email!