Fresh air inside Maulwurf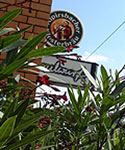 While it's still warm enough to enjoy our patio on most nights, fall WILL come eventually end we must move imside.
We want to reassure and encourage our patrons who are worried about inside seating and being safe during these pandemic times. Years ago, we decided to do things the right (and, admittedly, expensive) way and had a ventilation system installed that does not recycle inside air, but instead pulls out used air and feeds in fresh air from outside. That way, there is a complete exchange of the air inside Maulwurf 5 to 8 times per hour.
We care about you. And us.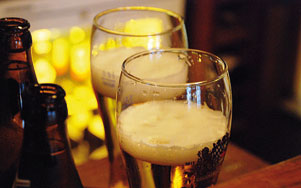 Our Beer of the Month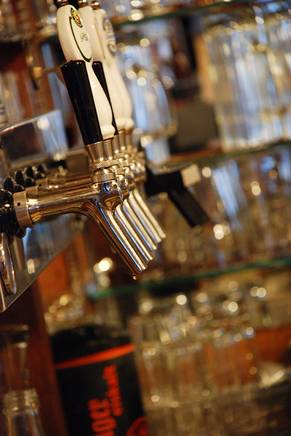 Our new beer of the month is Adlerbräu Märzen. This traditional beer style from southern Germany is brewed by the Volk family in small batches at the end of march and has time to condition for a long time in order to be enjoyed when summer is finally over - now!
Our latest beers of the month are here - pick your favorite...
Our Wheat Beer of the Month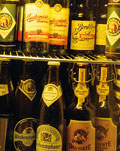 A wheat beer must be bottle-conditioned the old-fashioned way in order to become a wheat beer of the month at Maulwurf. Our current w.b.o.t.m. is Kronburger Hefeweizen.
Meet friends at Maulwurf again!
Many of you have been missing the chance to meet up with friends at Maulwurf, because those friends lived in more than two different households.
The newest change in Baden Württemberg Corona regulations allows for upt to 20 persons from different households to meet in a public resturant or bar.
Welcome back, friends!
Swabian Cider on Tap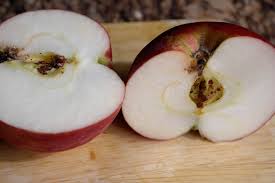 Swabian Cider on tap at Maulwurf!
Not for the faint at heart, it's reeaally tart!
Whisk(e)y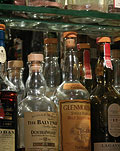 Have your own private Whisky Tasting at Maulwurf?

Sure thing! For 10 or more people, we do individual whisky tastings at Maulwurf. You tell us where your interests lie, or we make suggestions, pick a date and off we go on a journey through the history and the making of the water of life, and along the way we taste 6 different whiskies!
If this sounds good to you, round up 9 or more like-minded creatures and send us an Email!