Maulwurf Vintage TAP6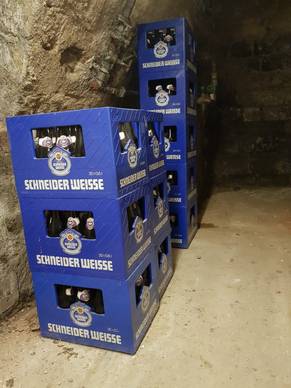 Now, that's special!
We have unearthed a real treasure from our vaulted brick cellar:
Maulwurf Aventinus Vintage 2015. For five years, this Aventinus (a.k.a. Schneider TAP6), the oldest wheat Doppelbock in the world, has matured in the depth of our brick cellar in the center of Vaihingen. As far back as 1999, Georg V. Schneider, who owned the Schneider brewery in the fifth generation, noticed the great potential this wheat bock had. He found that by maturing it in an environment with year-round cool, controlled temperatures, its aromatic profile was deepened, enhancing its sweet and malty notes and its fruity nuances.
Maulwurf Bottle Store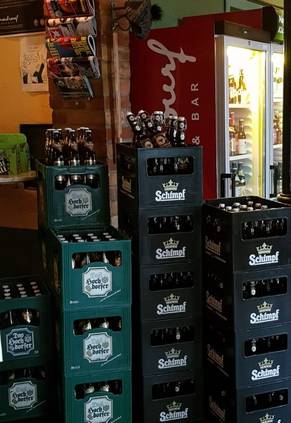 If you don't need to pick up food this week, you can still come by - there's Maulwurf's bottle store!
Every Thursdaý and Friday, from 4pm until 7pm, Maulwurf will open its doors for a special beer sale. You can pick and choose from over 50 different special beers, buy single bottles, six packs or entire crates – and we are giving great deals.
So don't miss it – when it's gone, it's gone...
Our Beer of the Month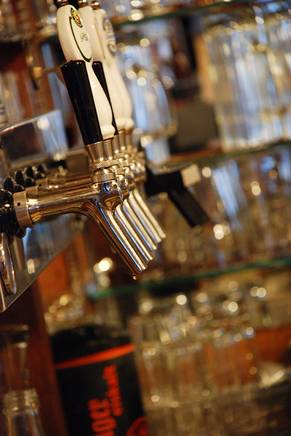 Our beer of the month: Hochdorfer IPA
This is a real winter IPA, brewed in the small Blackforest town of Hochdorf by the Haizmann family. It combines its intriguing hop flavors with a full-bodied maltiness...warms the cockles of your heart...
Our latest beers of the month are here - pick your favorite...
Ribs'n'Beer
If it works - do it again! That's why we are offering our famous Spareribs to go once more:
On Thursday, January 21 and Friday, January 22, from 4 pm until 7 pm, come to Maulwurf and pick up our Spareribs with Italian white bread and our famous BBQ sauce at only 11.90 Euro per order,!
And again, we'll open our Maulwurf bottle store with your choice of bottled beer from our wide range of hoppy beverages - at 35% off per bottle!
- Send us your order via Email to mail@maulwurf-stuttgart.de
- include your name and phone number, just in case
- tell us your pick-up time
P.S.: In case you're only reading this on Thursday or Friday, you can try your luck by phoning 0711 - 6732406. But when they're gone, they're gone!
Swabian Cider on Tap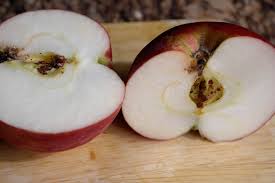 Swabian Cider on tap at Maulwurf!
Not for the faint at heart, it's reeaally tart!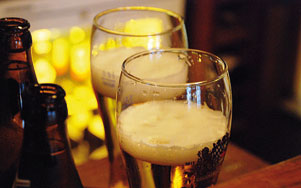 Our Wheat Beer of the Month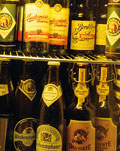 A wheat beer must be bottle-conditioned the old-fashioned way in order to become a wheat beer of the month at Maulwurf. Our current w.b.o.t.m. is Schimpf Weizenbock.
Whisk(e)y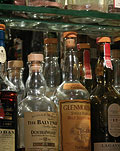 Have your own private Whisky Tasting at Maulwurf?

Sure thing! For 10 or more people, we do individual whisky tastings at Maulwurf. You tell us where your interests lie, or we make suggestions, pick a date and off we go on a journey through the history and the making of the water of life, and along the way we taste 6 different whiskies!
If this sounds good to you, round up 9 or more like-minded creatures and send us an Email!