Fresh air inside Maulwurf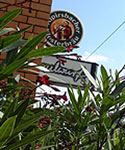 Fall is creeping up on us, and that means that we are all having to move inside at Maulwurf.
We want to reassure and encourage our patrons who are worried about inside seating and being safe during these pandemic times. Years ago, we decided to do things the right (and, admittedly, expensive) way and had a ventilation system installed that does not recycle inside air, but instead pulls out used air and feeds in fresh air from outside. That way, there is a complete exchange of the air inside Maulwurf 5 to 8 times per hour.
We care about you. And us.
Our Beer of the Month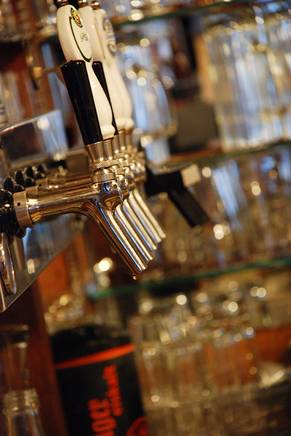 Our beer of the month: Hochdorfer IPA
This is a real winter IPA, brewed in the small Blackforest town of Hochdorf by the Haizmann family. It combines its intriguing hop flavors with a full-bodied maltiness...warms the cockles of your heart...
Our latest beers of the month are here - pick your favorite...
Swabian Cider on Tap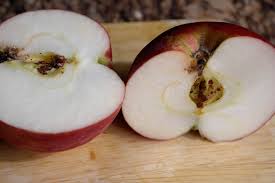 Swabian Cider on tap at Maulwurf!
Not for the faint at heart, it's reeaally tart!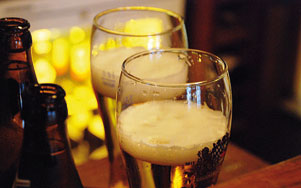 Our Wheat Beer of the Month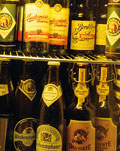 A wheat beer must be bottle-conditioned the old-fashioned way in order to become a wheat beer of the month at Maulwurf. Our current w.b.o.t.m. is Schimpf Weizenbock.
Whisk(e)y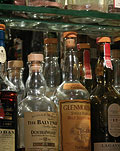 Have your own private Whisky Tasting at Maulwurf?

Sure thing! For 10 or more people, we do individual whisky tastings at Maulwurf. You tell us where your interests lie, or we make suggestions, pick a date and off we go on a journey through the history and the making of the water of life, and along the way we taste 6 different whiskies!
If this sounds good to you, round up 9 or more like-minded creatures and send us an Email!