Sa 16.12. Begbie Boys at Maulwurf

Start : ca. 8.30 pm
This is what the punk band Begbie Boys from Stuttgart have to say about themselves:
Our mission is rock, beer and party - in no particular order.
Entry free, a tip in the jar is welcome
Maulwurf Sportscast
At Maulwurf Kneipe und Bar we show all VfB Games live on the big screen. And what's more: if we can catch it on any of the channels available to us, we also show our second favorite club: Glasgow Celtic.
Maulwurf Tatort Lounge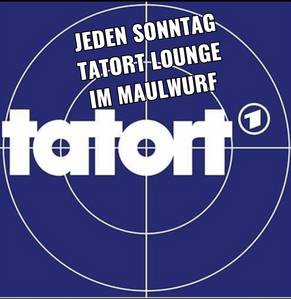 Every Sunday Maulwurf Tatort Lounge
Every Sunday night at 8.15 pm, German Public Television shows their Murder Mystery. For those who'd rather have company and a fresh draft beer with their Tatort, Maulwurf is just the place... And for those who don't want to watch, there is still plenty of room without Tatort.