Maulwurf Tatort Lounge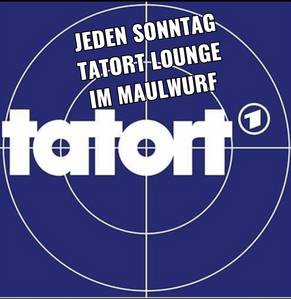 Every Sunday Maulwurf Tatort Lounge
Every Sunday night at 8.15 pm, German Public Television shows their Murder Mystery. For those who'd rather have company and a fresh draft beer with their Tatort, Maulwurf is just the place... And for those who don't want to watch, there is still plenty of room without Tatort.
Maulwurf Sportscast
At Maulwurf Kneipe und Bar we show all VfB Games live on the big screen. And what's more: if we can catch it on any of the channels available to us, we also show our second favorite club: Glasgow Celtic.
Tue 7-5 Baden Württembergb Quiz
Work on your German skills and join us for the Baden Württemberg Quiz! In celebration of our state's 70th birthday, we will be host to the Baden-Württemberg Quiz brought to you by the Baden-Württemberg board of education, with tons of interesting questions and great prizes to win...
Start: 8 p.m.